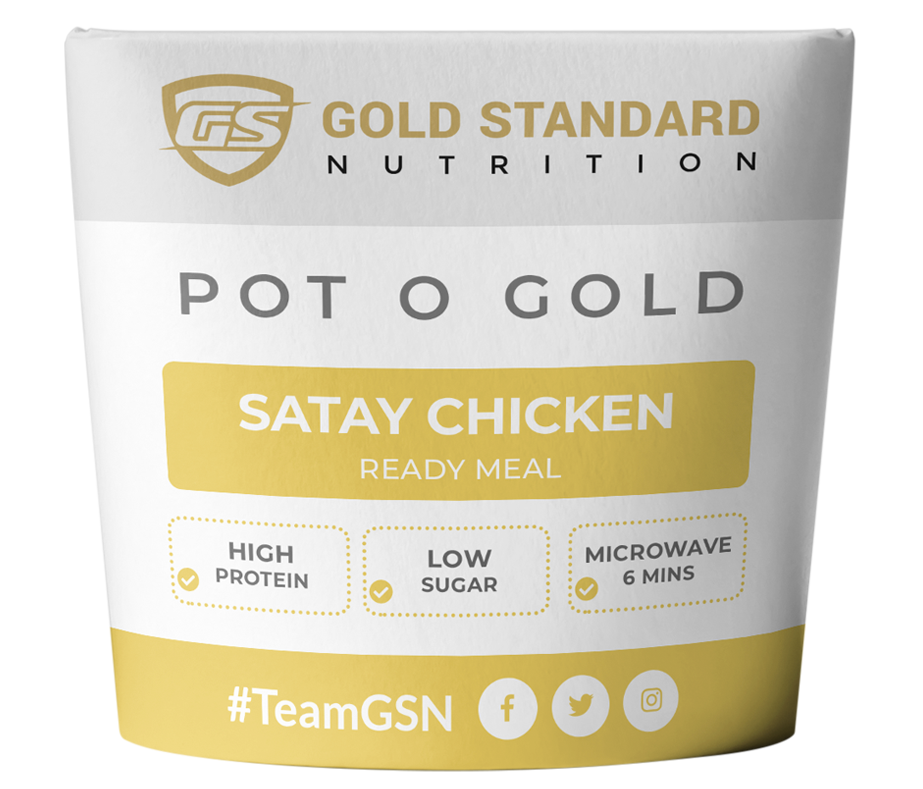 Pot O Gold – Satay Chicken
You might have had Chicken Satay before, but trust us, it won't have tasted as good or as healthy as this!
Created and designed for you by Michelin trained chefs and our in-house nutrition team with the sole purpose of crafting an original & authentic best-tasting healthy Chicken Satay meal, ready in just 6 minutes.
We succeeded! With just 464 calories, no less than 40.3g of protein and nutritive healthy fats!
'Nutritionally these are fantastic and they have such a rich flavour!' – Iain (Nutritionist)
Made with real rich & creamy peanut butter, a full tender steam cooked chicken breast, fluffy low GI Basmati rice and crunchy green beans and red peppers this MIGHTY POT is bursting with mouthwatering flavours and wholesome nutrient goodness.
Our Pots are a MUST HAVE freezer filler (upto 12 months) and ready in just 6 minutes from frozen meaning you can enjoy a clean & convenient healthy meal that's HIGH in PROTEIN & LOW in both sugar and calories.