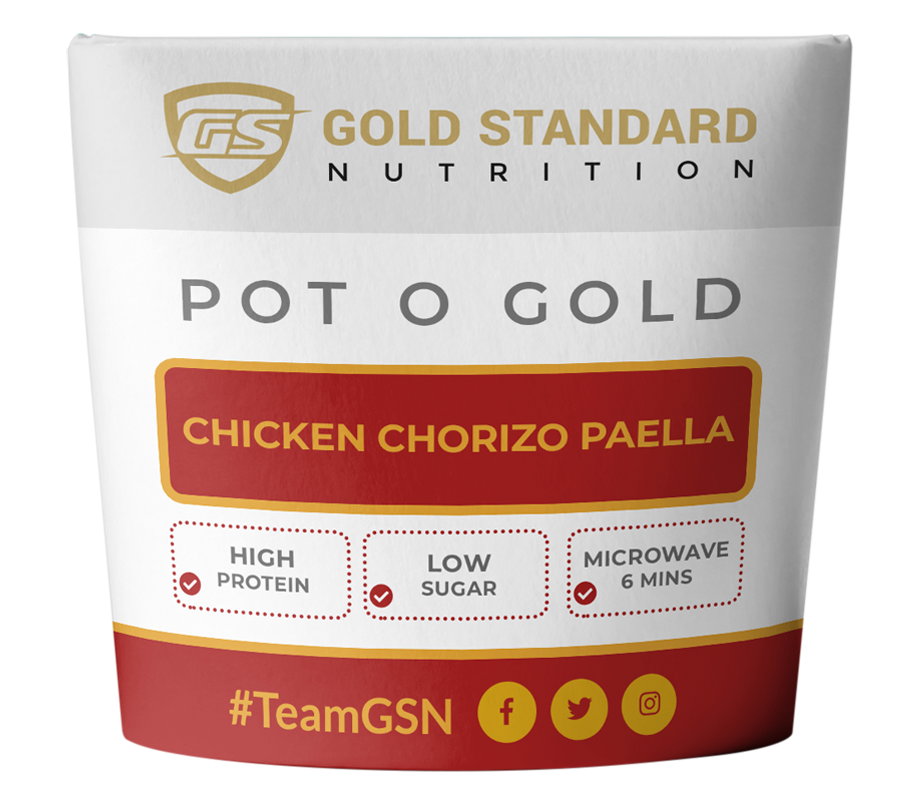 Pot O Gold – Chicken & Chorizo Paella
Boasting some of Spain's finest ingredients our fresh take on a vibrant & zinging Paella transports some of the continents favourite crowd pleasing mediterranean cuisine into your kitchen at just 418 calories and completely ALLERGEN FREE.
Marinated Chicken breast pieces, smoky Spanish Chorizo, rice & authentic vegetables simmered in a rich tomato sauce infused with tumeric & paprika creating the perfect protein (32.4g) packed healthy paella.
Our Pots are a MUST HAVE freezer filler (upto 12 months) and ready in just 6 minutes from frozen meaning you can enjoy a clean & convenient healthy meal that's HIGH in PROTEIN & LOW in both sugar and calories.