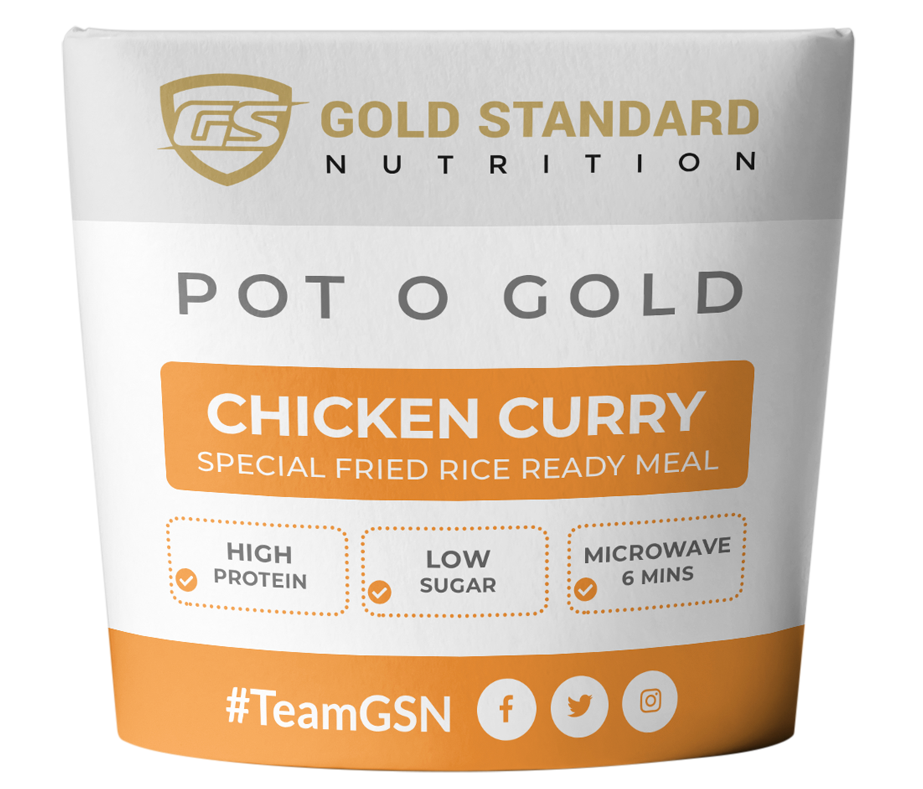 Pot O Gold – Chicken Curry with Special Fried Rice
If you are a classic Chinese Chicken curry fan, and looking for a low calorie, low sugar & low saturated fat takeout style treat that tastes the real deal, then this is the one for you!
Our highest protein Pot O Gold yet! Containing a WHOPPING 46g of protein per meal and still ready from frozen in just 6 minutes.
Made from an authentic blend of 15 herbs & spices this beautifully flavoured high protein ready meal fits perfectly into your diet.
We marinate tender pieces of meaty chicken breast in our mild yet delicately spiced sweet curry sauce.
If you like our Chicken Satay flavour you will absolutely love our new special fried Pot, made with authentic Char Sui (Hoisin Roasted Pork) a rich scrambled egg and nutrient packed mixed vegetables for that extra hit of flavour.
'VIOALA' you have our customers #1 best selling favourite 445 calorie Pot o Gold
It's your favourite Chinese takeaway, made super wholesome, healthy & mourish!
Our Pots are a MUST HAVE freezer filler (upto 12 months) and ready in just 6 minutes from frozen meaning you can enjoy a clean & convenient healthy meal that's HIGH in PROTEIN & LOW in both sugar and calorie