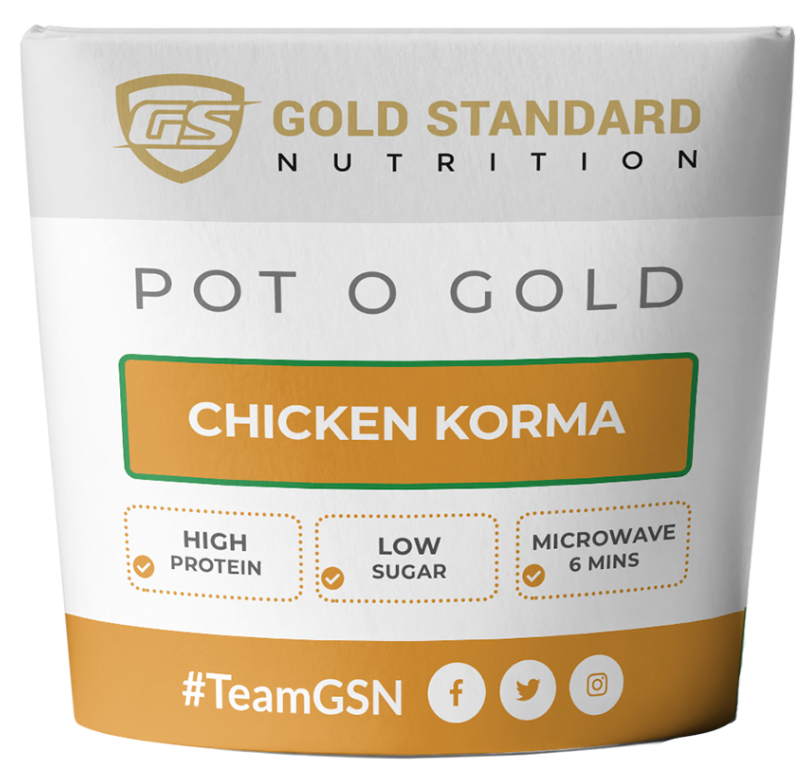 Pot O Gold – Chicken Korma
WOW! Our high protein and low sugar ethos means we've created one of the healthiest Korma's around with only a THIRD of the calories you would find in an average Chicken Korma takeaway!
Succulent diced chicken in a rich, mild and creamy coconut based sauce with turmeric and coriander infused rice .
Our Pots are a MUST HAVE freezer filler (up to 12 months) and ready in just 6 minutes from frozen meaning you can enjoy a clean & convenient healthy meal that's HIGH in PROTEIN & LOW in both sugar and calories whenever, wherever.