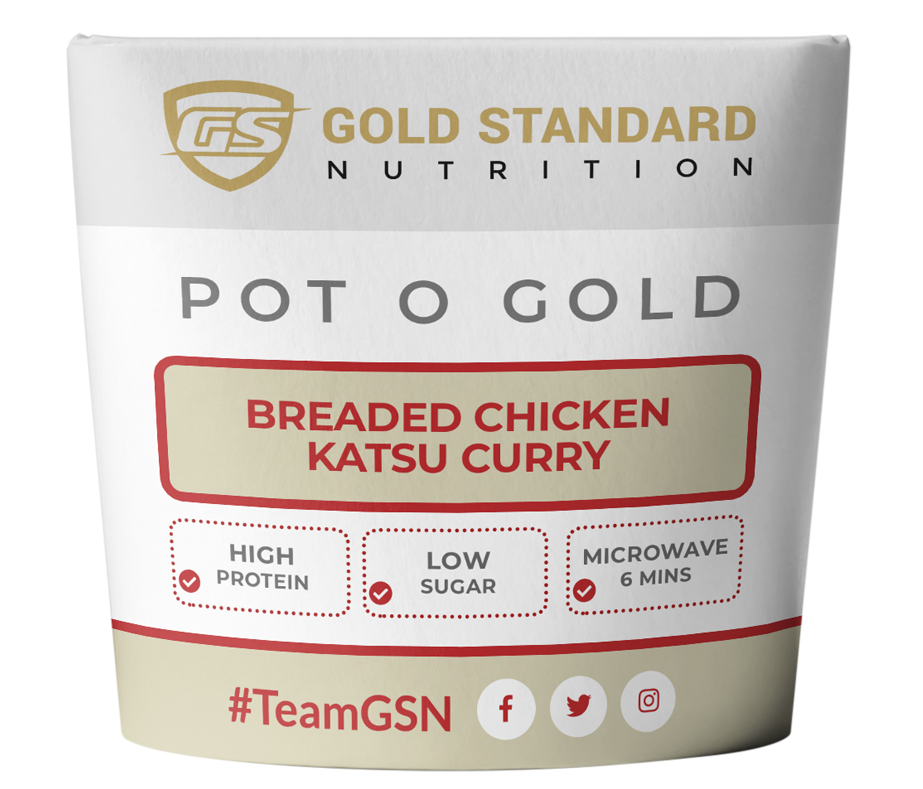 Pot O Gold – Breaded Chicken Katsu Curry
A traditional Japanese katsu curry, but not as you know it. The healthy twist? There's over half the calories and no compromise.
With crunch, spice & sauce this is real modern food that is both healthy and convenient yet packed full of flavour.
Tender chicken in a crispy panko breadcrumb with fluffy Low GI rice and an authentic & silky katsu curry sauce.
Our Pots are a MUST HAVE freezer filler (up to 12 months) and ready in just 6 minutes from frozen meaning you can enjoy a clean & convenient healthy meal that's HIGH in PROTEIN & LOW in both sugar and calories.
Wickedly wonderful & deliciously decadent.