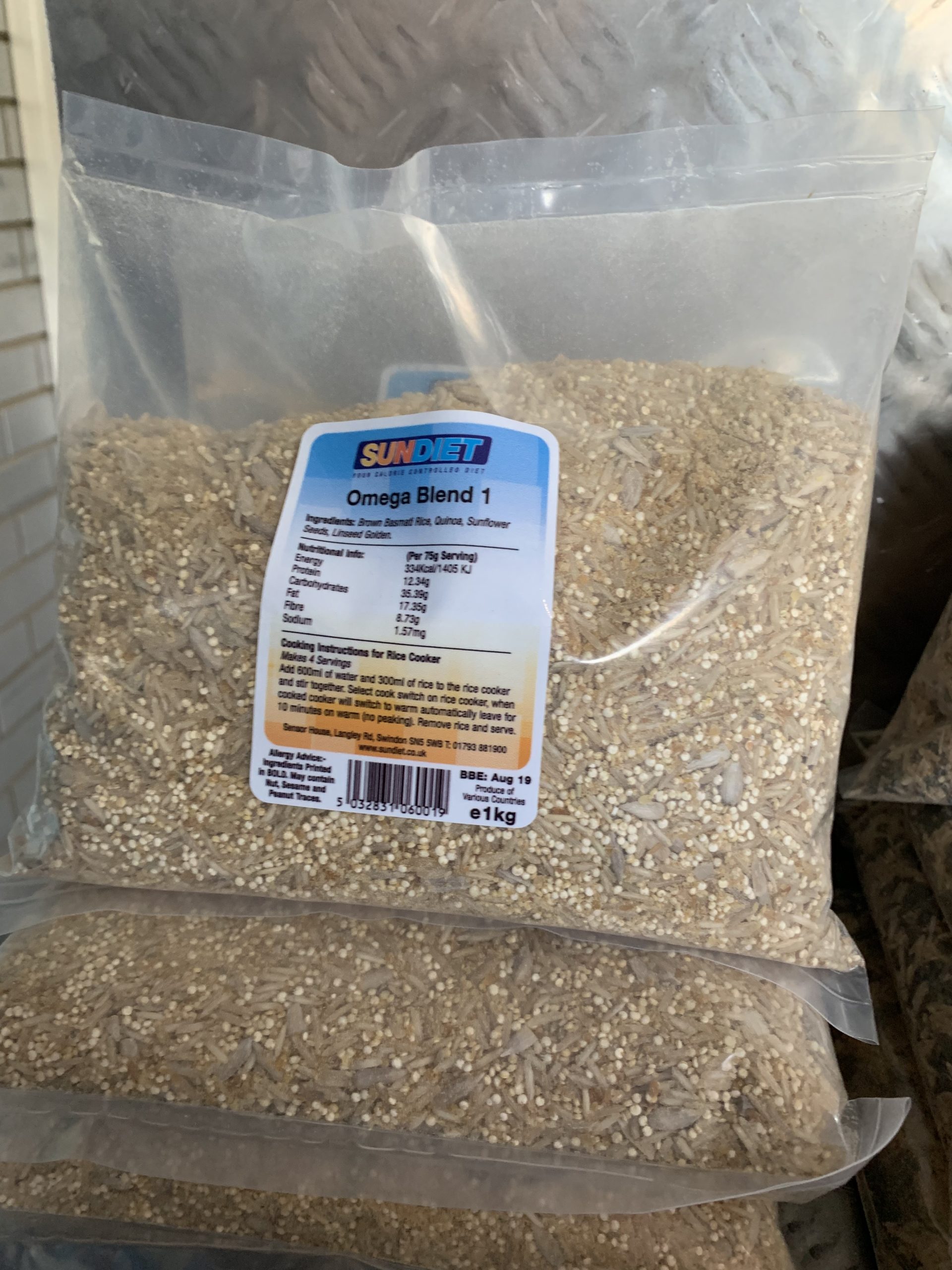 OMEGA MIX 1
Ingredients :
Brown Basmati Rice, Quinoa, Linseed Golden, Sunflower Seeds
Nutritional Info: (Per 75g Serving)
Energy                  334Kcal/1405 KJ
Protein                 12.34g
Carbohydrates 35.39g
Fat                          17.35g
Fibre                      8.73g
Sodium                 1.57mg
Cooking Instructions for Rice Cooker
Makes 4 Servings
Add 300gms of Omega Mix to water 600ml of cold water to the rice cooker and stir together. Select cook switch on rice cooker, when cooked cooker will switch to warm automatically then leave to steam for 10 minutes on warm (no peaking). Remove rice and serve. Appox 30 mins total.