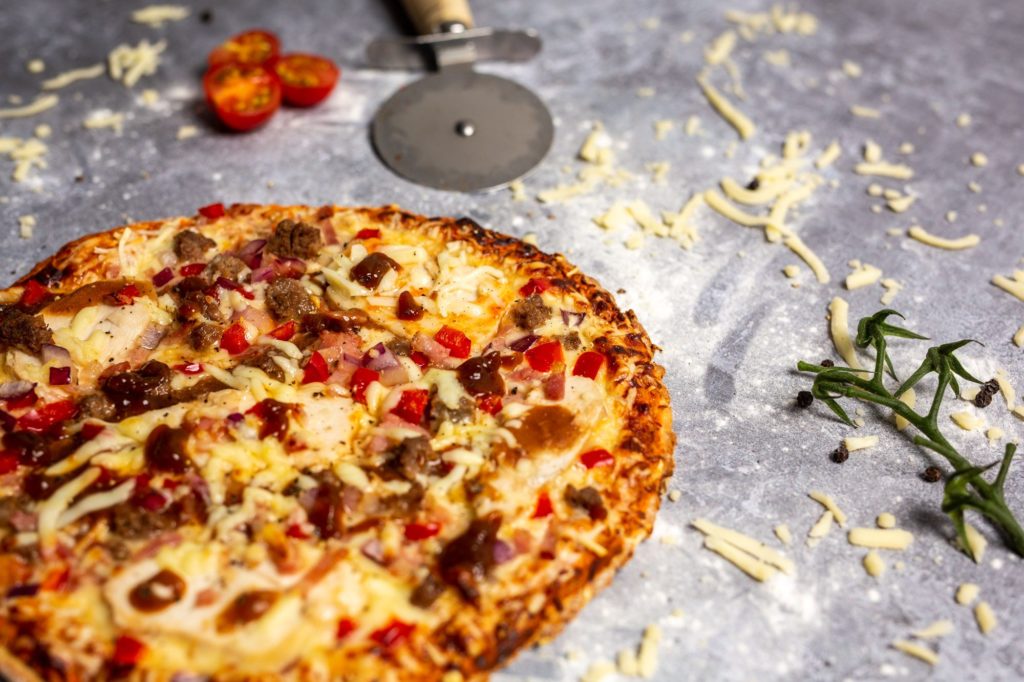 BBQ Meat Feast Pizza
Pushing flavour right to the edge!
This 550 low calorie pizza is LOW SUGAR and loaded with a stack of your favourite good-for-you mighty meaty toppings to excite your taste buds – It's cheesy, it's tangy, it's out of this world and is one of the UK's healthiest high protein pizzas packing a whopping 62g of protein going from oven to plate in minutes from frozen!
Our delicious high protein dough is fortified with extra fine pea protein isolate, hand rolled into an authentic 9" thin & crispy classic pizza crust and smothered with a layer of sweet & tangy BBQ tomato puree.
Next, we top with a feast of extra lean select cuts of succulent chicken, beef and turkey ham for that traditional BBQ bite, a perfect partner to a healthy handful of juicy sauteed red peppers and fresh red onion bursting with vitamins and antioxidants.
Finally, for good measure, we've generously layered a scattering of EATLEAN high protein, low in fat, low in carbs and 100% natural cheese for the ULTIMATE HEALTHY PIZZA!
It's truly a feast for the meat – and cheese – Lovers!