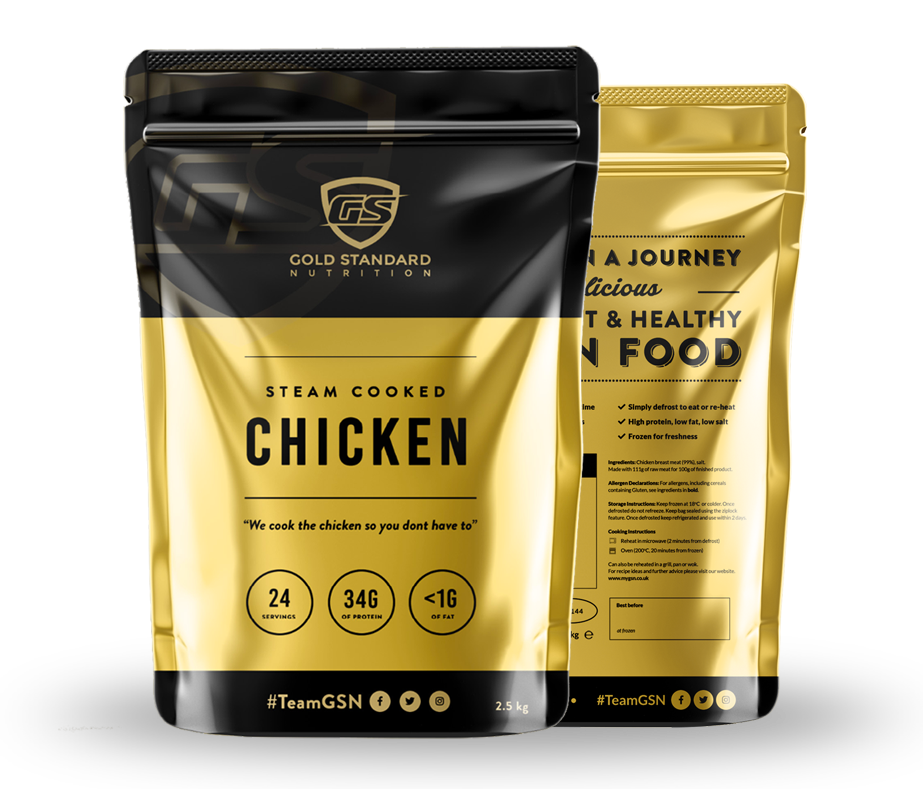 2.5kg of Steam Cooked Chicken Fillets (24 breasts)
We have steam cooked the chicken for you to make it faster and easier to prepare, taking away the need to defrost and cook up large batches of chicken. In fact you don't need to cook it at all. You can just eat it cold once defrosted. However, if you prefer you can reheat it in any way you like by cooking it normally.  Our chicken is slowly steamed meaning it retains its moisture and stays tender and tasty
We use 105g of chicken per 100g that you receive to make sure that even after being steam cooked for convenience you receive the perfectly sized breasts.
With 31g of protein per breast and 1g of fat, our chicken breasts are perfect for athletes, sportsmen and women and your everyday user who doesn't want to settle for sub-standard chicken.
Whilst our ready steam cooked chicken fillets are pre cooked and ready to eat some people will prefer to have them hot. In this case they can be cooked from frozen or defrosted and cooked. Our steam cooked chicken fillets should be stored in the freezer. Defrosted chicken should be kept refrigerated and used within 2-3 days. Our chicken is carefully sourced from the highest standard of farm assured factories and all of our partners facilitate in BRC (British Retail Consortium) approved facilities.
Don't settle for anything less than the Gold Standard of ready cooked chicken. Of course, if you have got any questions about the chicken fillets then please don't hesitate to get in touch with us.